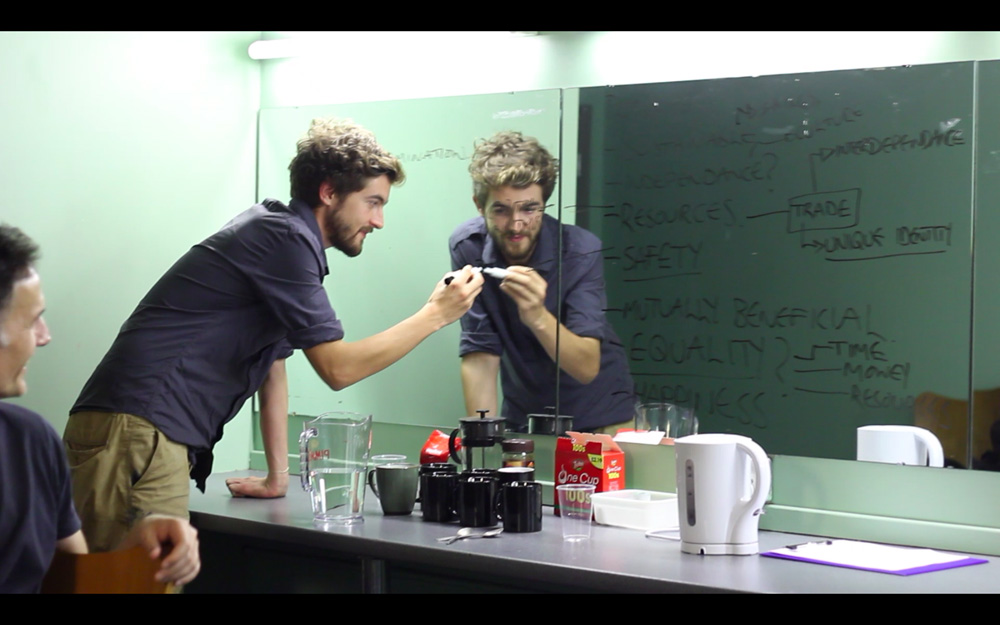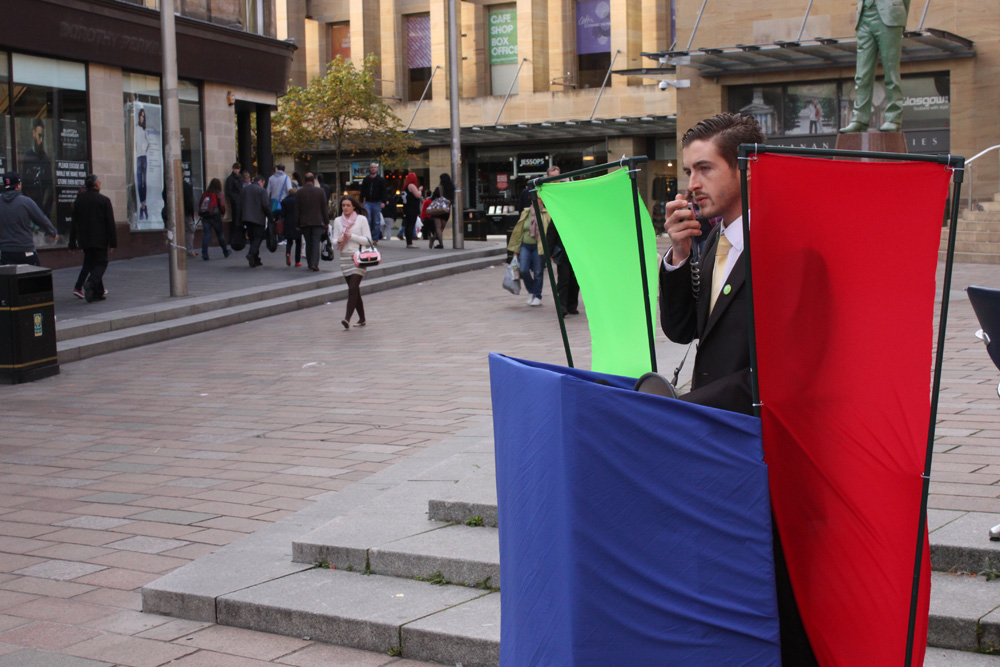 Sortition can be best understood in terms of the Ancient Greeks: it is a practice if election by lot which was especially prevalent in the Athenian democracy. It eliminated the electorate vote, providing a practical way for citizens to elect officials. Adam Scarborough's 2013 performance work entitled Sortition, commissioned by Arches, Glasgow for Arches: LIVE 2013, examined the territory and relationships between political engagement, publicity, and art.
Over the course of three weeks a political campaign was initiated in an attempt to achieve 100,000 signatures on to an e-petition calling for a wholly new form of governance based on direct action. The campaign for direct democracy, for a move towards sortition rather than representative democracy, took the campaign onto the streets, into the media, and across the country in an attempt to show the people of Scotland that by taking simple actions and making small changes they could take a big step toward more effectively making decisions for themselves.
I would be remiss if I didn't include a final thought to the above quote: "The campaign was a failure." The campaign… yes. The social experiment? No. And definitely not as an art piece. But those interrelationships were the whole idea, and it's interesting to parse which components "worked" and which ones didn't. Did the campaign fail because there wasn't enough publicity, because of general apathy, or because it was presented as an artwork? How much publicity would have been enough–could there have been enough? And what does it say about the way that the general public, approached at random on the street, responds to both politics and art? Are they more or less interested if they find out it's an artistic performance? How much does it depend on the city, the neighborhood, the demographic?
The fact that I'm riffing endless questions says this, as an artwork, certainly succeeds.
Scarborough confronts and explores the social element of performance, often incorporating places as subjects that hold their own, such as the cities of Glasgow and New York City, both of which he has called home. He plies the art of performance by reaching out to people, experimenting with the boundaries of human comfort in spaces that we are unfamiliar with, or around people we don't know. Art with a capital A has a long tradition of being intimidating, if not actively cultivating this attitude (as some high end galleries will), so socially-engaged performance art is an effective way of gauging attitudes.
One other notable work of Scarborough's that I was drawn to was the recent performance installation entitled Against a Rational Basis for Fear, exhibited at chashama in New York, in which the artist engaged with visitors and engaged in physical, one-on-one sparring matches.
Through physical contest and discursive exchange, participant and artist gained an understanding of the role language performs in the psychology of fear.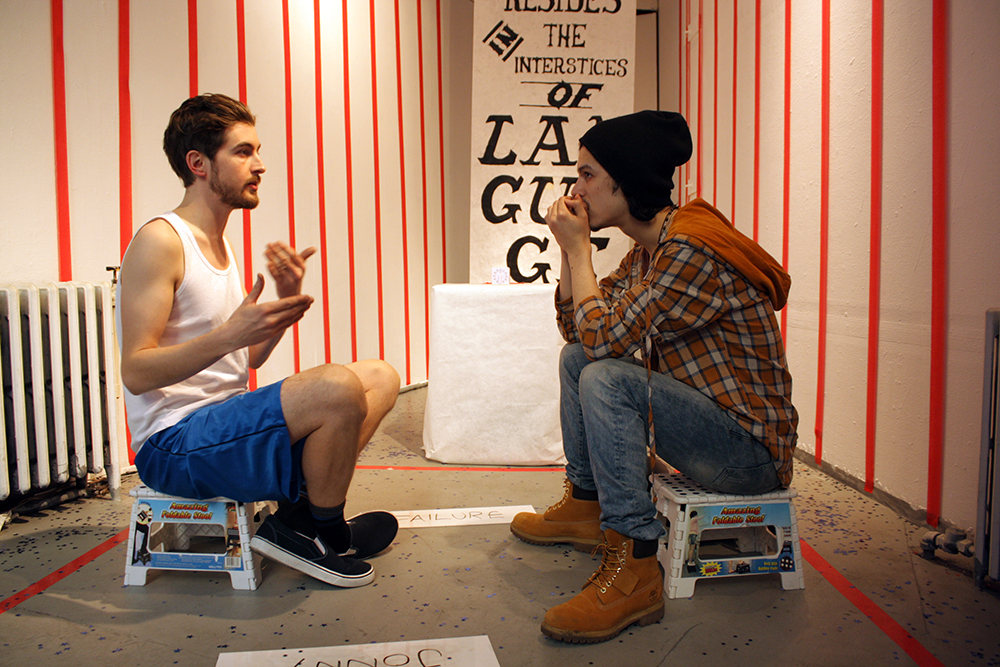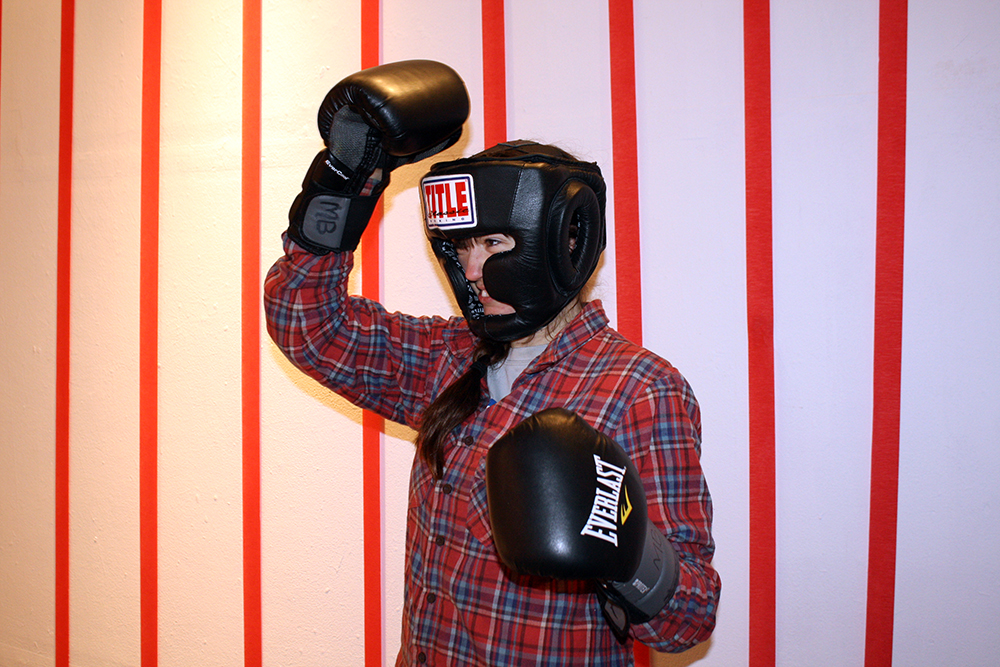 Please check out Adam Scarborough's website, adamjscarborough.com, which includes links to numerous collaborative projects and ongoing projects. If you find yourself in Brooklyn at the end of the month, an exhibition entitled Directions for Use will be opening at 841 Gallerywill be on for one night only, 6-9pm on 23rd May.